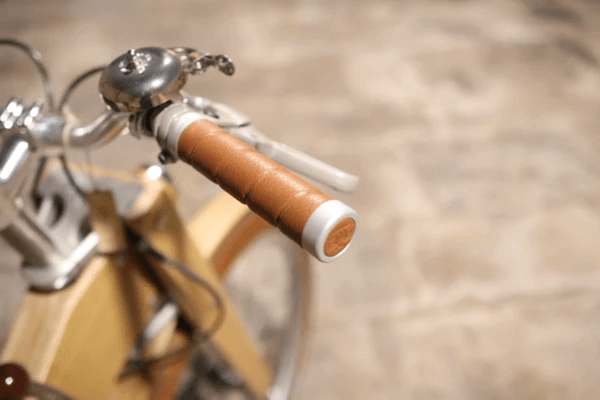 The Story of MUD – A Handmade Portuguese Tale
That moment when you're lost in thought, come to your senses, look to your left, and become awestruck with the presentation of a brand and its products on display.
That was me and the store was MUD (standing for Manufacture Under Design); and the city was Porto, Portugal.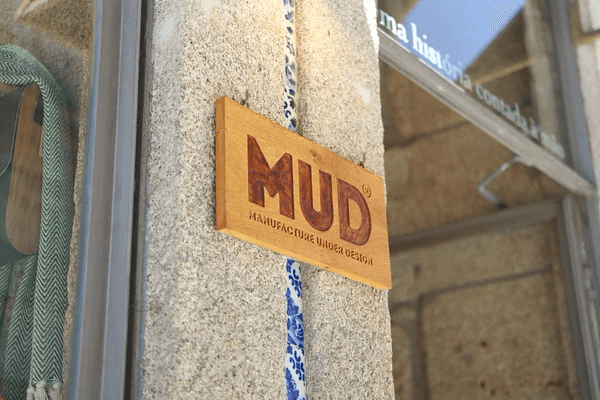 I had landed in Porto the evening before. Porto would be my "port of sorts" as I entered the Iberian Peninsula from the Azores on my way to a 30-day trip in Spain.
This store's exterior had it all: A wood-engraved sign, a 900-year old stone-compiled building, and colourful handbags on display to catch the attention of tourists, like me. Even the company's tagline inscribed above the building's exterior window evoked interest. It read, "A handmade portuguese tale".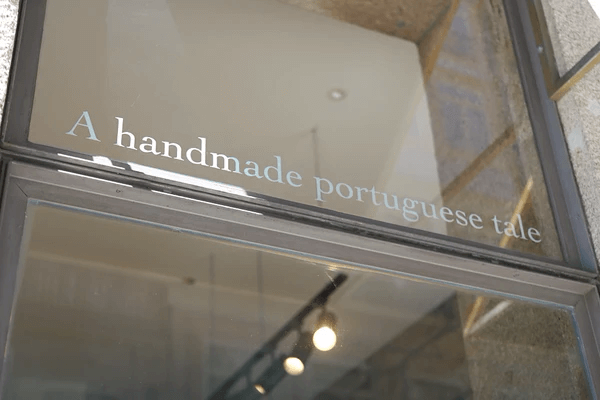 MUD is more than meets the eye and perhaps the company's selection of its name was purposefully ambiguous to give them the flexibility to maneuver and evolve with agility in product development.
When you enter the store, you think they only purvey in handbags and knapsacks, mind you, it's clear they do them well: Each knapsack is laced in a different vibrant leather colour. The knapsacks are one half leather; the other half wood that creates both a sturdiness to the product but also a tailored premium look.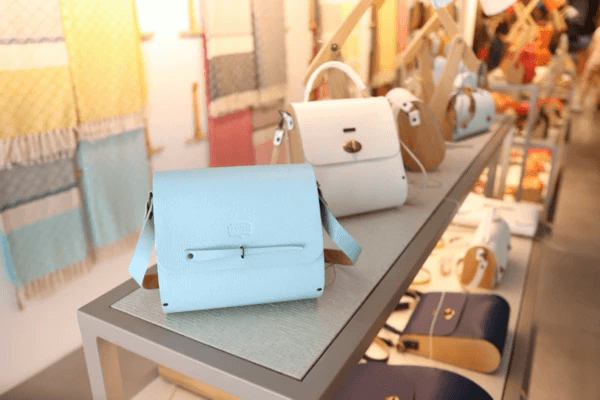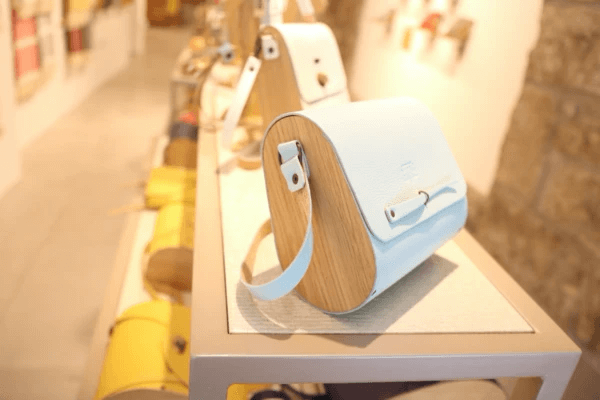 But then as you walk through the shop you realize they do more than only handbags: They offer wallets, trinkets, throw blankets, stools, and more. Almost every item coursing with two common denominators: a vibrant-coloured leather and a component of wood.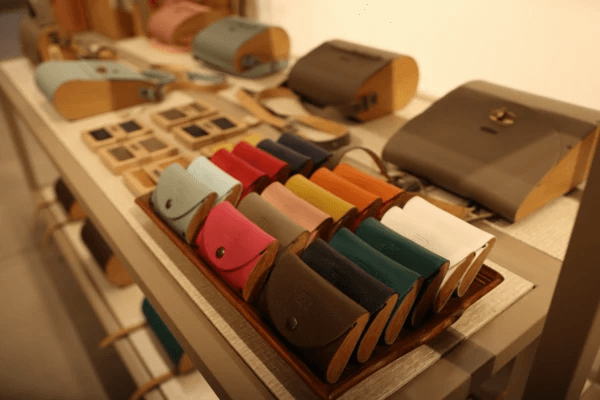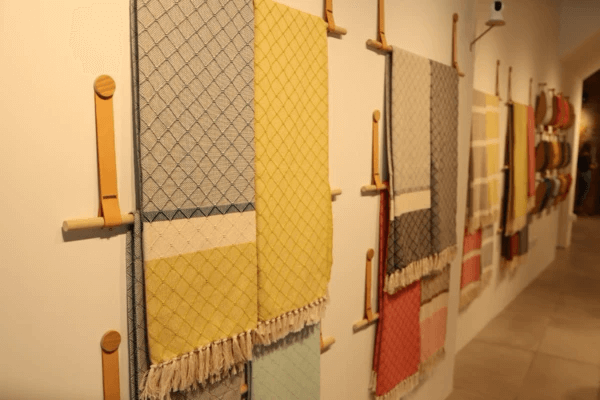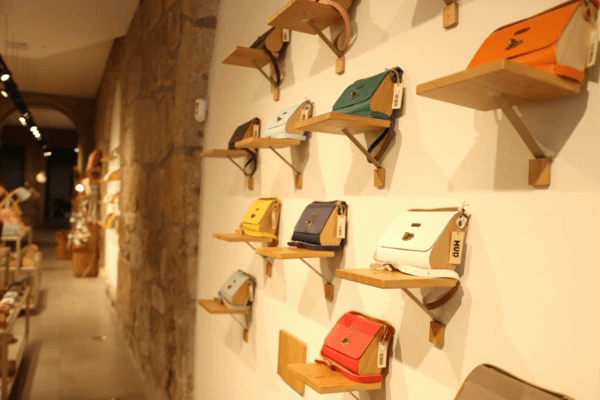 The presence of my dog, Trevor, caught the store owner's eye and she came over quickly to shower him with affection. A 14-year old, 4kg Yorkie-Poo is hard to resist.
The store owner, Fátima, a kind-hearted Portuguese woman, explained to me that MUD manufacturers everything for sale in their store.
My chat with Fátima was natural and fun and was an equal blend of travel stories, educating me on their high-quality products, and chatting about Trevor.
As we talked I couldn't help but notice that there was another compartment of the store at its rear. When you're in the store it's hard not to notice as displayed prominently in this section were perpendicular wooden bicycles.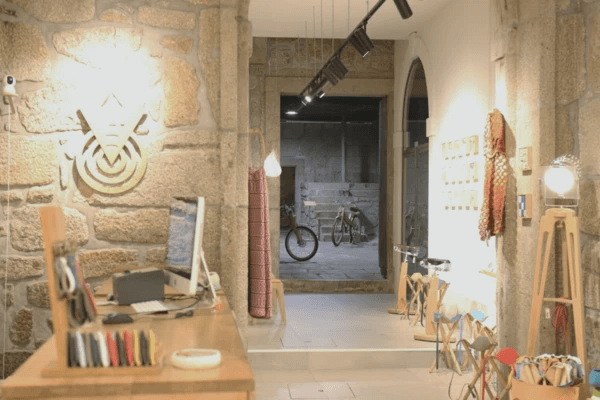 "And what are the bikes in the back?" I asked Fátima.
"We manufacture bicycles too, both electric and non-electric." She replied.
As it turns out how MUD actually start 11 years ago when Fátima's husband, João would renovate bikes as a hobby and to earn extra money.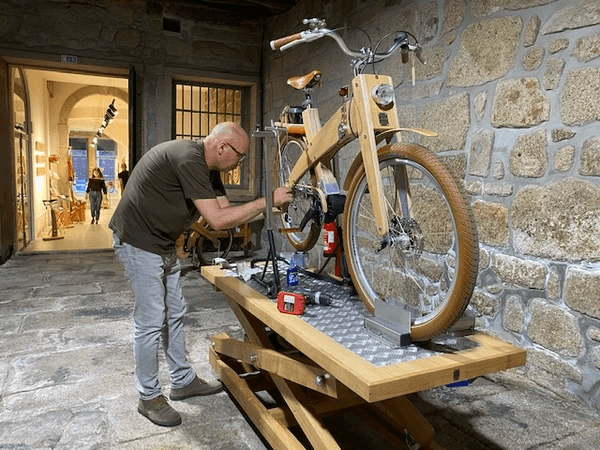 João working on their newest bicycle model.
The bikes are made with oak and birch wood. Birch is often used in boats as it's very durable; and every piece well-thought out to be high quality and with over 90% of the parts sourced from Portugal.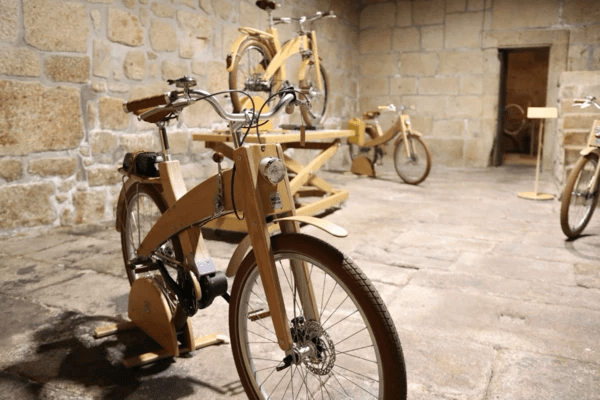 For instance, have you ever hopped off a bicycle only to find black marks imprinted on your hands from the handles? Not MUD bikes. They use a certain type of Portuguese leather that not only look great but doesn't leave any residue on the rider's palms.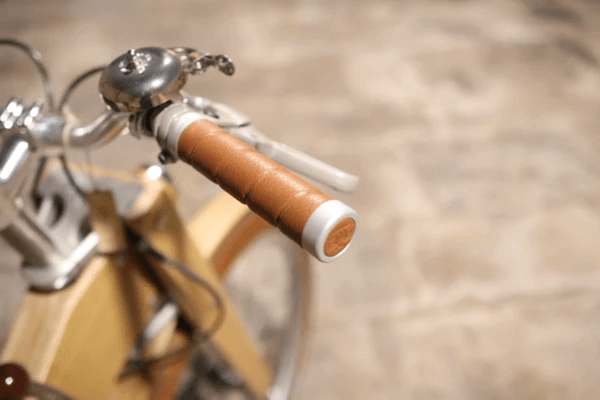 Everything about this company has a story. It was easy to oscillate between their beautiful products but also their historic store.
As it turned out, the back-of-the-store compartment wasn't originally part of their store; it was simply hidden and shuttered off. Curious one day, Fátima chiseled a hole in the wall, peered in, and discovered this entirely unused section of the building.
"It wasn't the sight it is now," Fátima explained. "It was full of debris and water."
As it turned out this section of the store was a former monastery from the 13th century. When you look at the ceiling's wooden beams you can even see a variety of burn marks from fires that occurred over the centuries. As it turned out there were four documented fires in total: 1357, 1523, 1777 and 1832.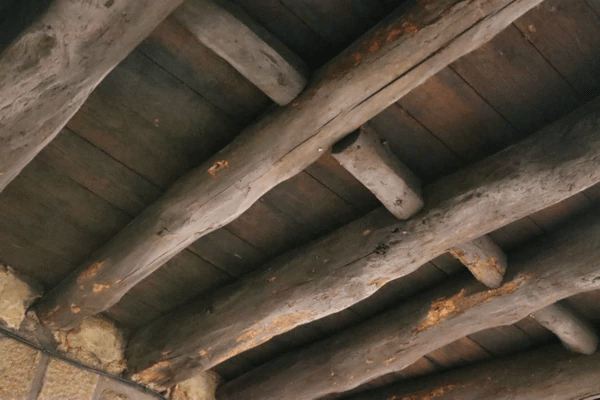 When the Bonifácio family approached the landlord, he didn't want to rent the area, satisfied with keeping it dormant. But the family saw the vision, he eventually came around, they cleaned it out and today it acts as the shop where João and his son build the bikes.
Today João, Fátima and their son, João, run the company. Each year they serve hundreds of tourists in Porto and now have customers all around the world. Later that day their son, João, who takes after his father in building products does everything from operations to product design to marketing. "In two years we've only had one return," the younger João said to me. "And in that case the customer wanted a different colour." Not surprising with a product line of this quality and a family with endless passion about building beautiful and functional products.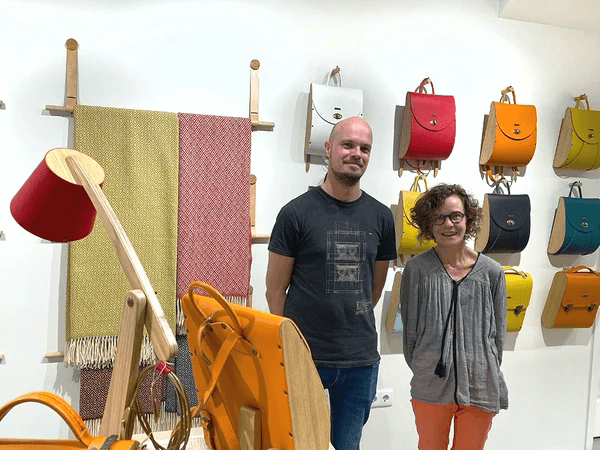 The younger João and Fátima standing amongst their products in the store.
So, there you have it. Welcome to MUD. A company in every way really is a Portuguese tale. And their story continues. MUD products are available at mudstore.net.