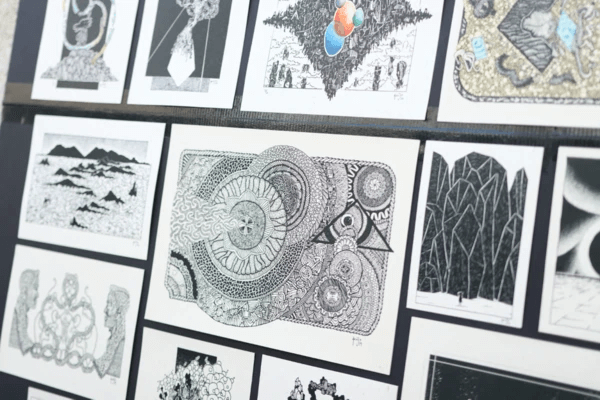 Letting Your Art Unfold – The Story of Joffrey Lassiege
One of the draws to spending time in European cities is observing, interacting with, and appreciating the street performers and artists that are abound.
In Porto, Portugal, walking down the Rua Das Flores, only a few blocks from Rio Duoro, I came across French artist Joffrey Lassiege.
He draws mainly with black ink; many of his drawings have a fantastical feel to them. Within many of his mosaics the details around the protagonist is often intricately detailed; almost like building blocks of labyrinths.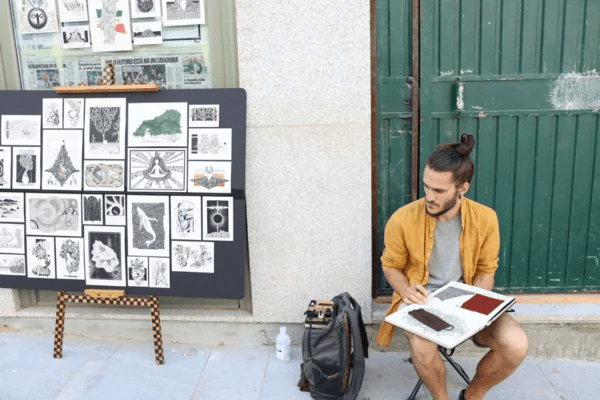 "I take my time with it," Joffrey explained to me.
Originally born in the Tarascon, France, a commune of 14,000 people in southern France, he initially moved to western France before beginning to travel abroad eight years ago.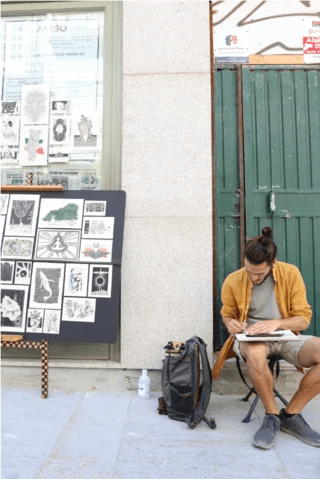 Before arriving in Porto he had a stints in South America and Australia.
"A lot of Canadians go to Australia!" I said jovially to Joffrey.
"I know, my best friend who I met in Australia is Canadian!"
As part of his immigration duties, Joffrey spent time harvesting watermelons.
"I picked Watermelons. And I enjoyed it to!" Joffrey said with a chuckle.
He arrived in Porto four years ago at the recommendation of a friend due to its friendly summer climate. In the winters he travels—spending the most recent winter in Sweden and Spain.
"I used to do odd jobs but two years ago I began doing my art for a living. I'm much happier this way."
"Is there a common denominator to your art?" I asked him.
"No, but I'm building something. There is a lot of nature to my art. One day I'd like it to become a story. It is evolving over time."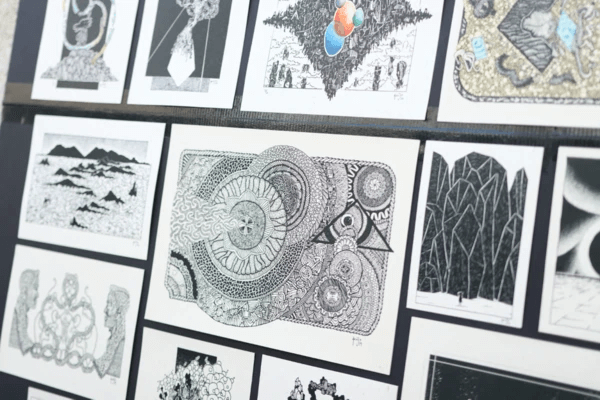 It's unclear the type of story or medium that Joffrey's art will take. And perhaps that's how it should be as each day Joffrey lets the story unfold a little bit more.
And Joffrey's story is one I look forward to experiencing one day.
Joffrey can be found on Instagram at kenjodrawing.