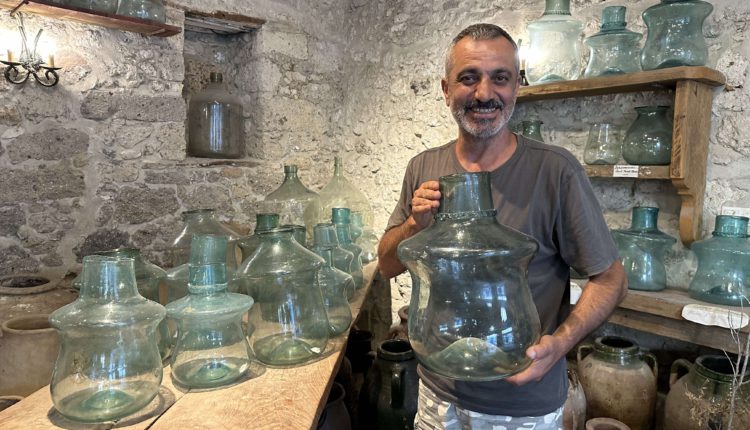 Precious glass & ceramic collection in Alaçatı
Where: Alaçatı, Türkiye 🇹🇷
"I discovered everything you see here," Oktay Durna, the proprietor of the boutique said to me from his desk.
I was in the downtown of the beautifully rustic western Turkish town of Alaçatı. Yesterday, by happenstance, I walked into his unattended boutique and started looking around. An obviously valuable collection of ceramics and glassware lay strewn on the ground, on tables, and on shelving throughout the store: Glass containers, embellished keys, wooden scales for bread, baking tools, ceramic pottery, and more.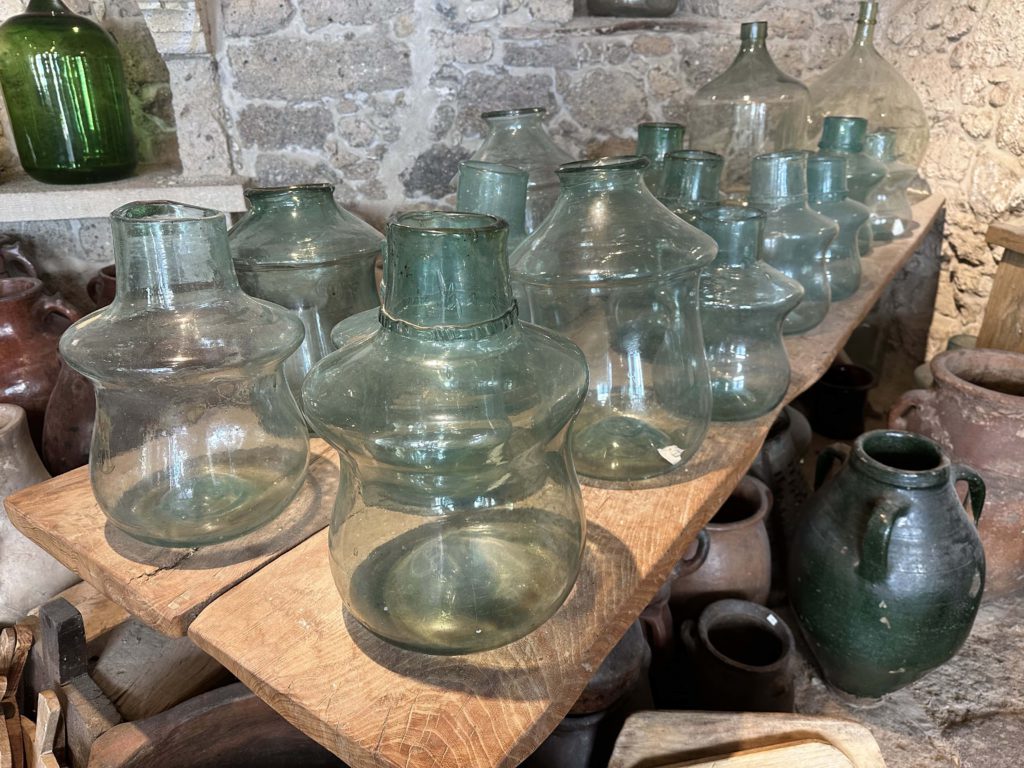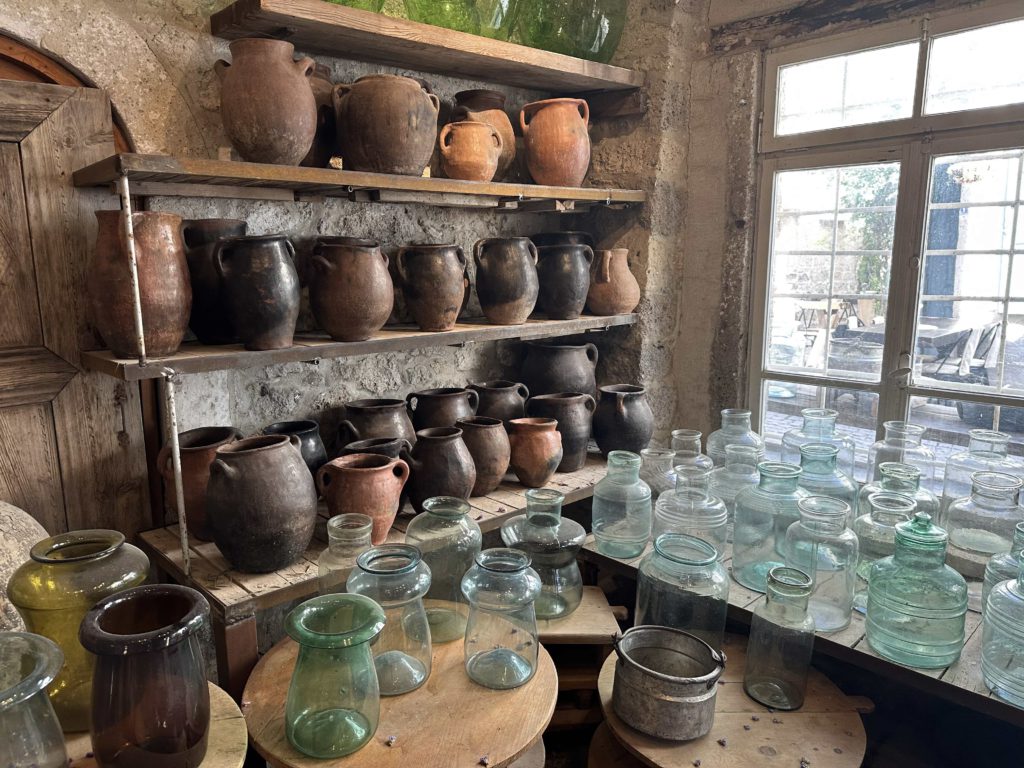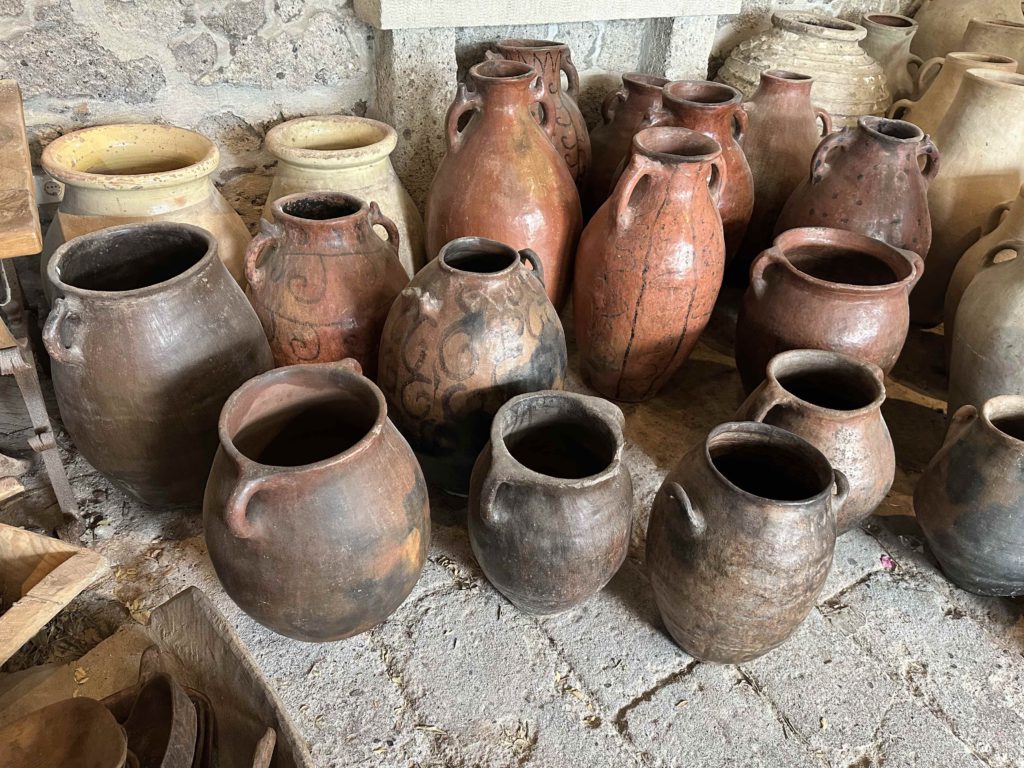 He would later attend to the shop and I would see him again the next day as well.
"These are from Anatolian, all the villages," Oktay explained to me.
He pointed to one batch of ceramic containers on the ground, "These are from eastern Anatolian. Erzurum. About 170 years old."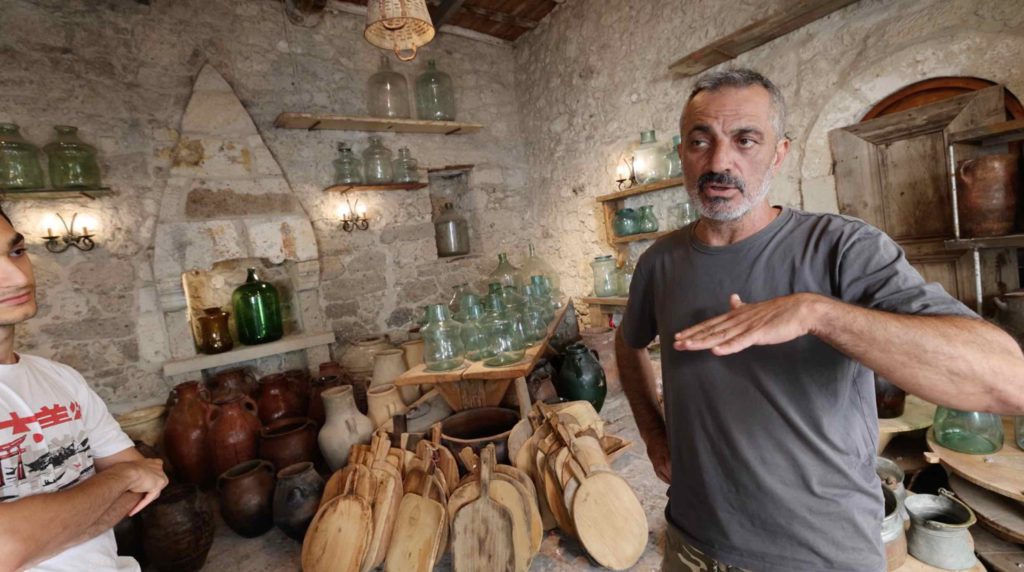 "And these are Antakya," He pointed to another section of the containers.
"All villages of Anatolia," he re-emphasized.
When he got to a glass collection on one of the tables his energy picked up even more.
"Do you see the goddess form?" He pointed at one of several glass containers on a table. "These pieces are so special. Do you see the woman form?"
"She's single," he pointed to one of the glass containers.
"She's married," he pointed to another glass container. This particular container had a glass fixture clearly in the shape of a necklace around the neck of the container.
"She's mother," Oktay pointed to a third and then he pointed to a fourth, "She's grandmother."
To an observer, the variety of shapes certainly weren't coincidental looking. Oktay showed male versions too: A "grandfather", "father," "married man" & "son" were all present. Two of the four were in his possession but weren't present in the shop, he told me.
He explained the archaeological significance of these findings basically like this: These types of pieces existed historically but prior to this finding they existed in ceramic pottery. To his knowledge this is the oldest-dated discovery in Anatolia of this type of artwork being made of glass.
How it began
30 years ago, Oktay began his current and enduring passion of collecting historical Anatolian glassware and ceramics. A former "TV announcer", during his work he came across a woman's glassware collection in her house in Antakya and his current & enduring passion of collecting Anatolian antique glassware and ceramics began. He described that he is working with an archaeologist, a book is being written on some of the collection, and that many pieces will be put into British and Turkish museums in the future.
He felt that finding more pieces of this nature may be difficult because of the earthquake earlier this year that devastated the region that a lot of his research and glass-oriented findings came from.
Oktay Durna has a current total collection of glassware of about 3,000 pieces. His boutique, Eskiden Koleksiyon, is in the western coastal Turkish town of Alaçatı. And some of his collection can be seen on his Instagram page.