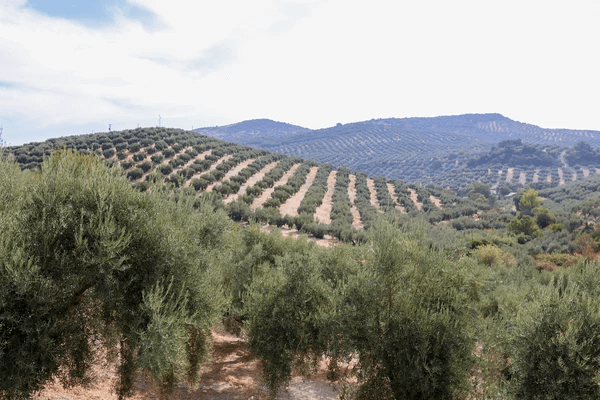 Sticking to the Roots – A Visit to Almazaras de la Subbética
Where: Province of Córdoba, Spain
The Province of Córdoba is lush and plump with olivos (olive trees) so it's no wonder that amongst its cultivated hills lies an international award-winning olive oil producer, Almazaras de la Subbética.
In a drive to Almazaras de la Subbética, which lies somewhat smack-dab in the middle of the Spanish Autonomous Community (the Canadian or Australian version of a province) of Andalusia, it's easy to become awe-struck by the perceivably endless mosaic of olive orchards sewn neatly into a picturesque landscape.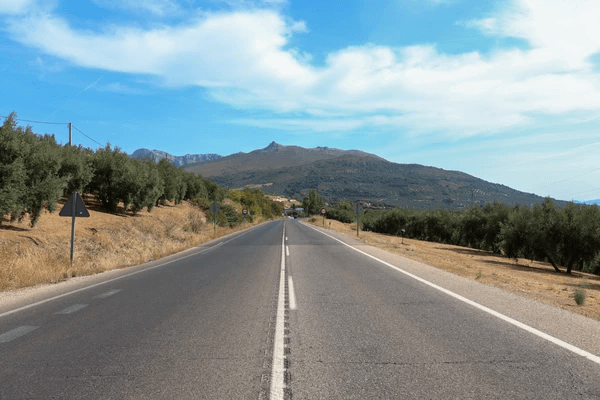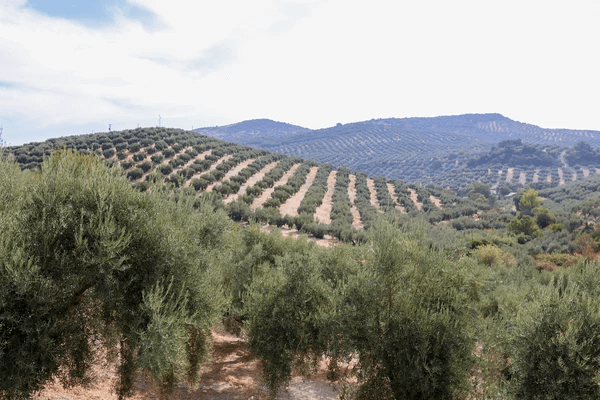 It was a Wednesday morning, and I was to meet the export manager of the company, Sonia Sánchez.
As one enters the company's grounds, it's natural, and magnetic, to take a dog-leg-left into the first parking lot—that of its gift ship. The shop, two-stories in height and trimmed in green, is surrounded by olivos near and far, making the building supple for photography.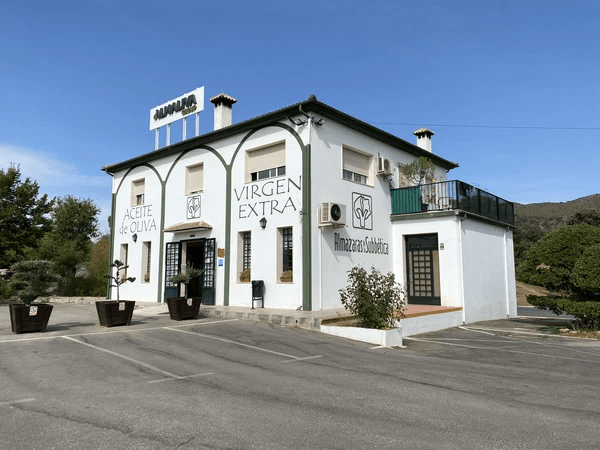 Above, Almazaras de la Subbética's gift shop, is situated as the first building you come to when entering the organization's grounds.
After a short wait in the gift shop, Sonia arrived and we began our tour.
"We have around 4,000 farmers at this one," She explained to me as we walked outside. [they would later clarify that the company has nearly 5,000 farmer-owners]
As it turns out, Almazaras de la Subbética is a co-operative organization. Farmers, who collectively own the organization, bring their olives each year to this facility—usually in October and November—and Almazaras de la Subbética produces and sells the olive oil.
"They are the owners. They bring us the olives. We sell it, they get paid." She paused for a moment, a playful grin crossing her face, "But we always sell it!" She exclaimed with a chuckle.
The company predominantly produces aceites de oliva (olive oil) based on the Piquda cultivar, but amongst other cultivars, also produces much Hijiblanca and Arbequina olive oil too.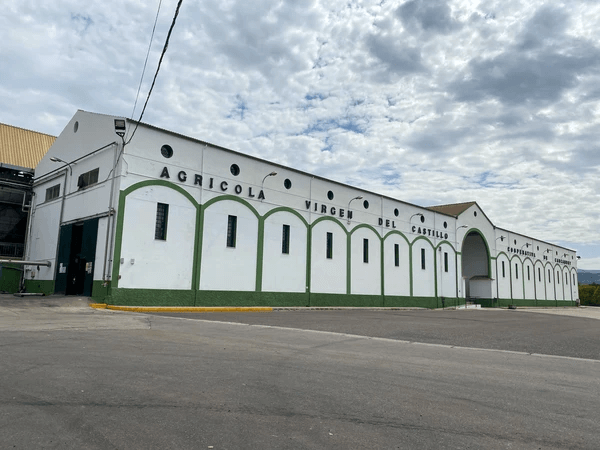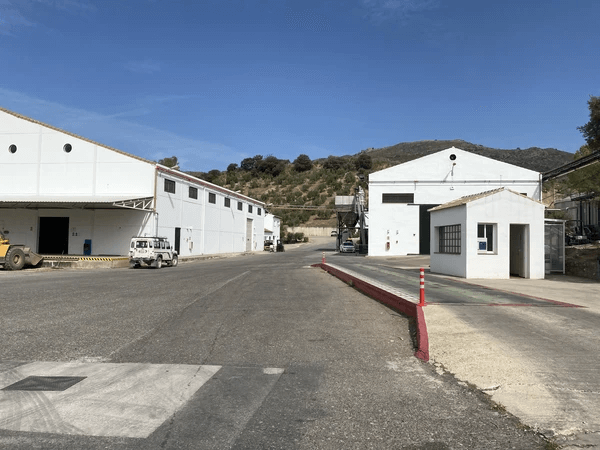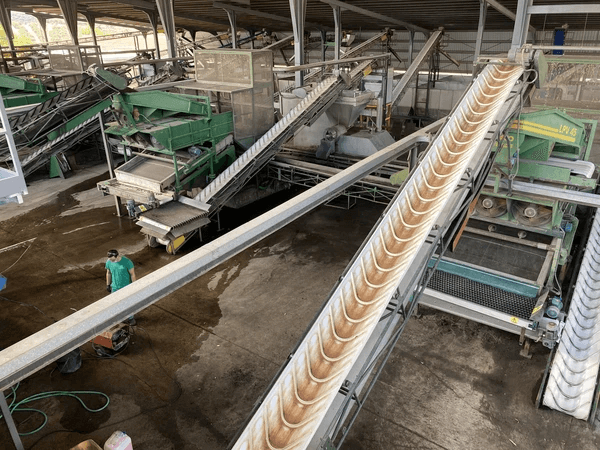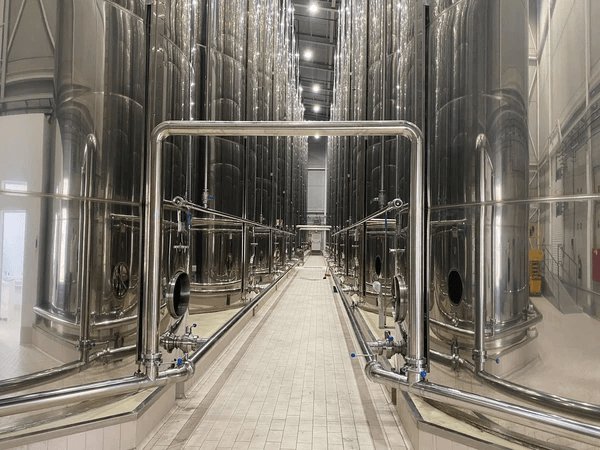 And the company not only produces a lot of olive oil but are renowned for its quality and olfactory pleasantries.
Producing 50 million kilos per year, they have three premium brands (Rincón de la Subbética, Parqueoliva Serie Oro, and Almaoliva Arbequino), two gourmet brands, and a cooking oil brand.
And the company wins awards—lots of them.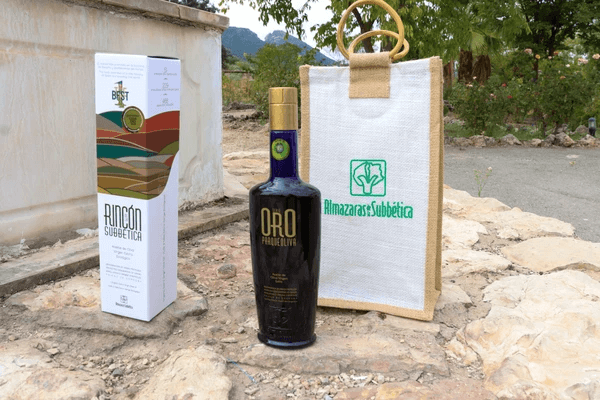 Above is a photo I took after the meeting at a fountain in front of the company's gift shop.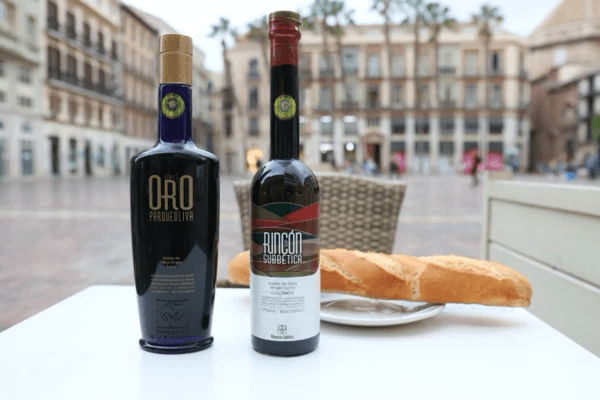 Above is a photo I took the next morning in the Centro de Málaga.
Like other staff members I had been in touch with at the company, Sonia was amiable and easy to talk to. She had been with the company for five years. Working in the business wasn't just a vocation to her but was life as she knew it.
"[My] grandfather, uncle, father, are farmers of olive oil," She opened up to me as we walked the grounds further. "Everyone in my family."
I would later learn that her brother-in-law is an olivo farmer too!
The company's desire to innovate and its commitment to the community came through in the tour too.
For starters, the company is working on a blockchain project to improve tracking and transparency.
As Sonia explained, "We're doing a block chain project. We'll have it ready in six months, more or less. [It'll track the] farmer, the kilos, the area, everything. All the information. The date, the name, the harvest, the place."
Block chain was popularized by cryptocurrencies like Bitcoin. But unlike the price volatility cryptocurrencies have historically shown, the technology cryptocurrencies run on, called Blockchain, wield large promise in improving data protection and transparency in distribution-type businesses. Think of it like an extra level of proof you'll be provided as a consumer to know, to a high degree of certainty, where a product you purchased really was sourced from and when it was produced.
For the community, the company had a program underway called Bottelas con Alma (Bottles with Soul) where local children draw bottle designs. The proceeds for the program go to two charities based in Madrid that support children's cancer research.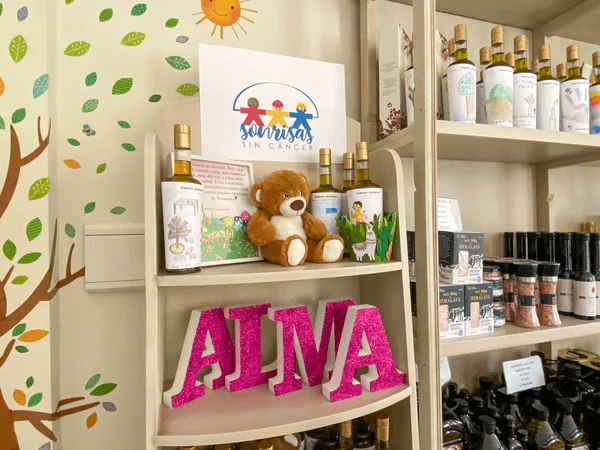 The image above depicts some of the information regarding their charitable program, Bottelas con Alma, which raises money for children's cancer research.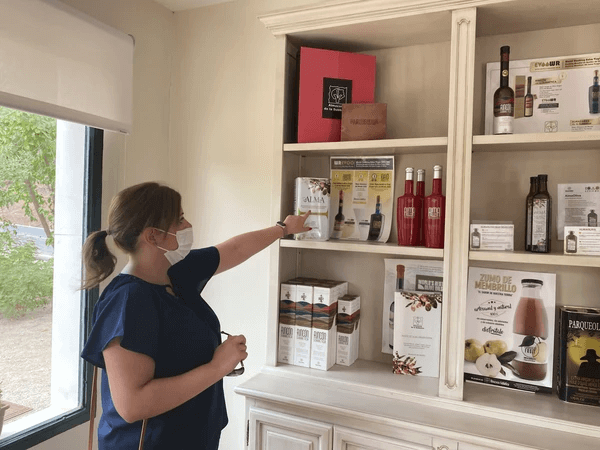 Sonia explaining to me the different types of olive oil products they produce.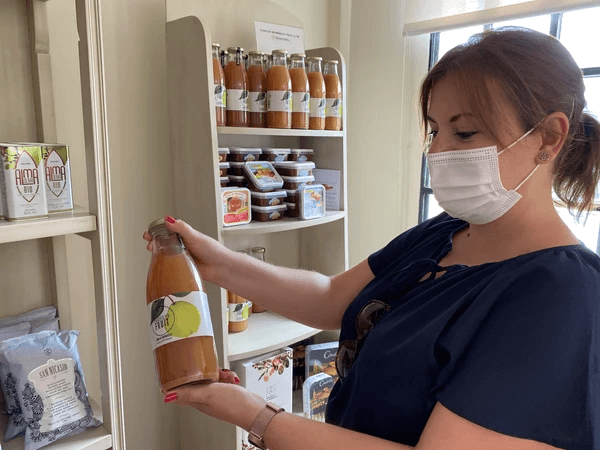 Above is Sonia holding a bottle of Quince Juice which is also made on site. Much like their olive oil production, local farmers provide the fruit and Almazaras de la Subbética produces the juice and handles its distribution and sales.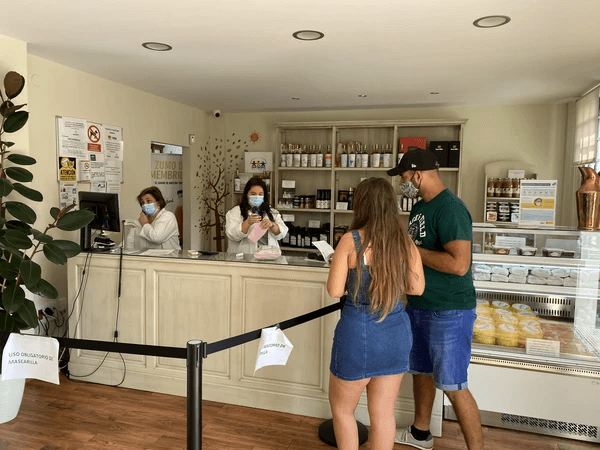 The idea that nearly 5,000 farmers have a place to go each year to have their olive oil produced and sold is utilitarian and splendid. By using economies of scale and a wiki-type model for sourcing premium quality products, Almazaras de la Subbética continues to make olive oil production affordable for thousands of farmers paving the way for many to stay in the business longer than they otherwise would have been able to do so.
I've learned on my travels through Spain that, for many, operating a huerto de olivos (olive orchard) isn't just a business; it's a legacy. Many have received their precious land from their parents, and their parents before them, and so on, and many are cultivating their sons and daughters to enter the business after them.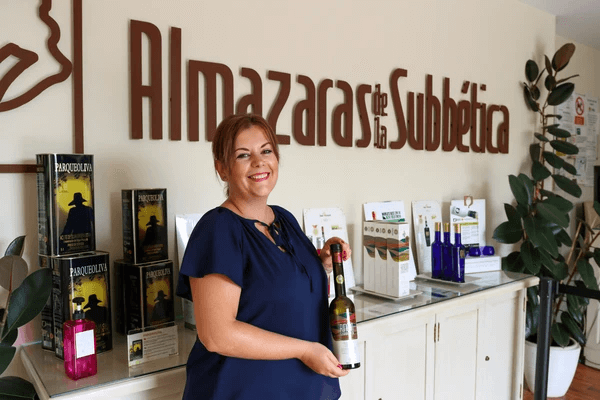 Above is the export manager at Almazaras de la Subbética, Sonia Sánchez. Her grandfather, father, uncle, and brother-in-law are all olive oil farmers.
If you're making the scenic paseo en coche (car ride) from Málaga to the City of Córdoba, or vice versa, stop in at the gift shop of Almazaras de la Subbética and pick up some Spanish cheese, Quincy juice, chocolate, potato chips, or some bottles of international award-winning olive oil—All either produced by Almazaras de la Subbética or by others using their olive oil!
And if you want to experience more traditional Córdoba-style living, consider staying a night or two in the nearby Village of Carcabuey or City of Priego de Córdoba.
Welcome to Almazaras de la Subbética — A company sticking to the roots.