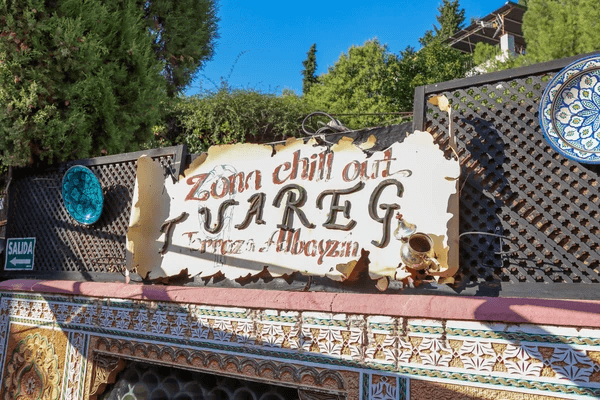 A Mountain of Infusion — Welcome to Terraza Albayzin
"Does the pattern on the Coca-Cola sign have Arabic influence?" I asked Abdul.
He wasn't sure but told me what he knew.
"The blue and white is an ancient Andalusian and Granada style. Ceramics from this region often use blue; sometimes green."
It was the Coca-Cola sign that caught my attention as I walked down an arterial calle in Albaicín. Albaicín is a small municipality in the Sierra Nevada mountains affixed to the City of Granada, Andalusia; and only a 15-minute walk from the Alahambra, a historical ancient Arabic-constructed palace and one of many of Spain's marquee tourist destinations.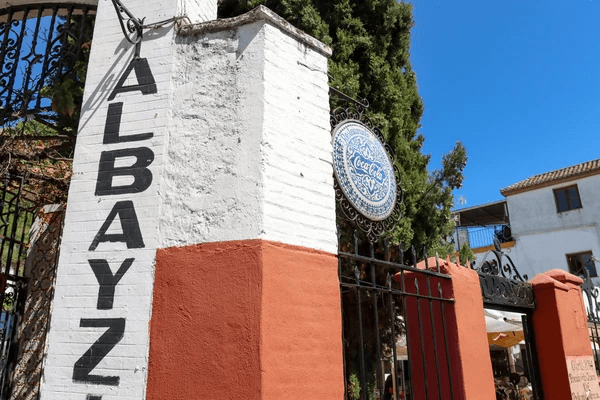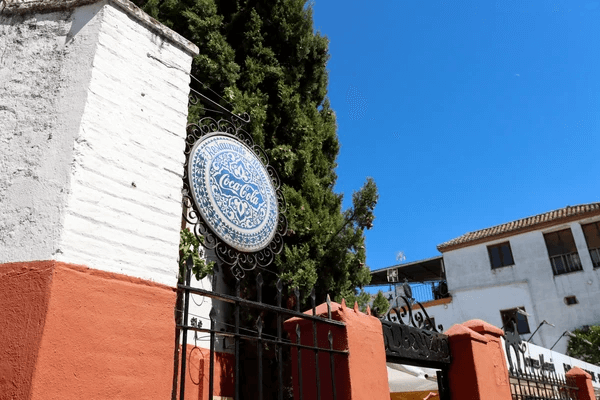 The restaurante was the Terraza Albayzin. It had a style unlike anything I'd experienced before—It was an infusion of vintage paraphernalia: from gum ball and arcade machines, to old Moroccan hung ceramics, to even a Honda motorcycle serenaded in ivy.
It was hard to pin the place down—its vibe was eclectic and refreshing!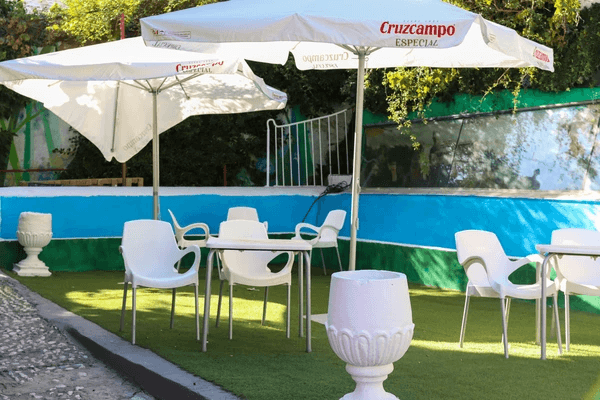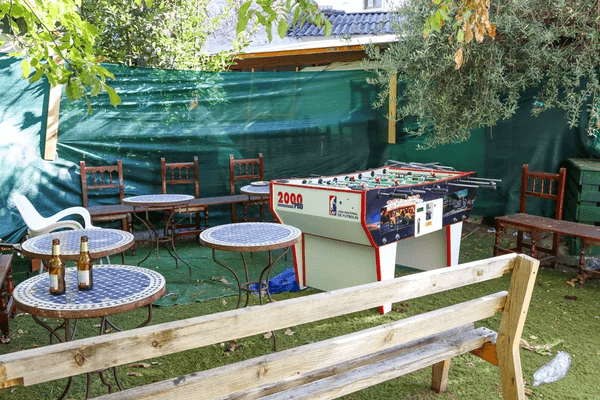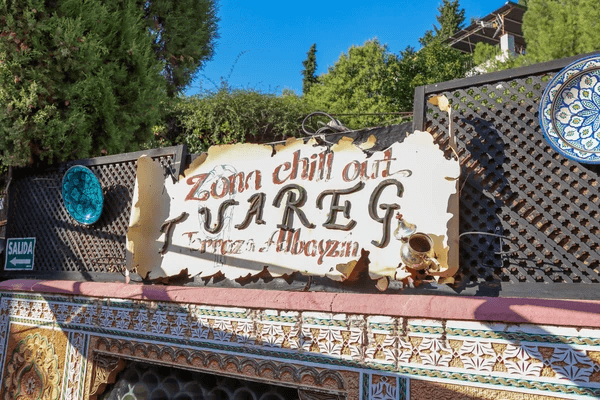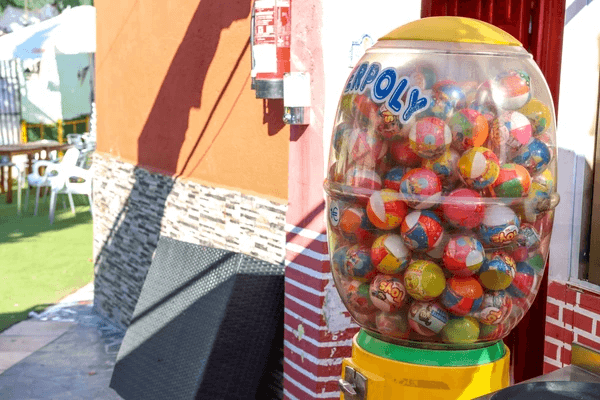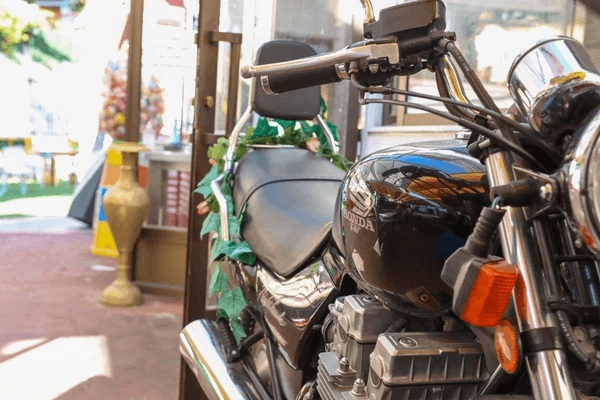 Ahidar Abdellah, who goes by Abdul for short, is the manager at the restaurant.
He took a liking to me when he provided me the wi-fi password, four Spanish words strung together, and I was able to translate it to English (I even surprised myself!).
Abdul was born in El Hoceima, a coastal city in northern Morocco, before moving to Spain.
"El Hoceima is directly opposite of Granada. They are like twins." He drew the two countries on a piece of paper to illustrate.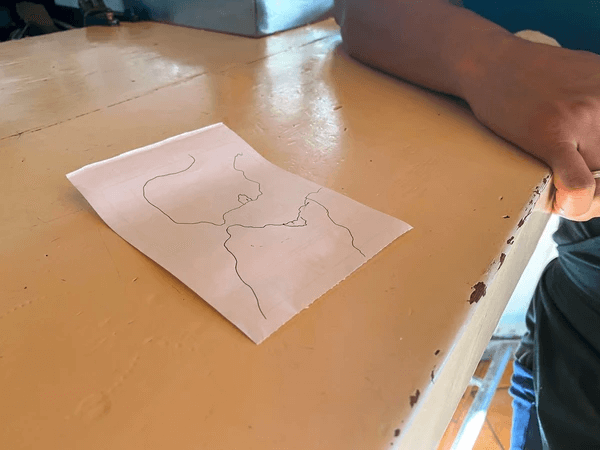 The image above is a drawing that Abdul made of Spain and Morocco to illustrate where Granada and El Hoceima are in relation to each other.


Before his current culinary posting, Abdul spent time working at a hotel in Ludwigsberg, Germany. A lover of motor vehicles, he showed me pictures on his Facebook of collector pieces that the owner of the hotel owned—a vintage Porsche tractor and a Volkswagen van—along with some other pictures of European travelling experiences he was fond of.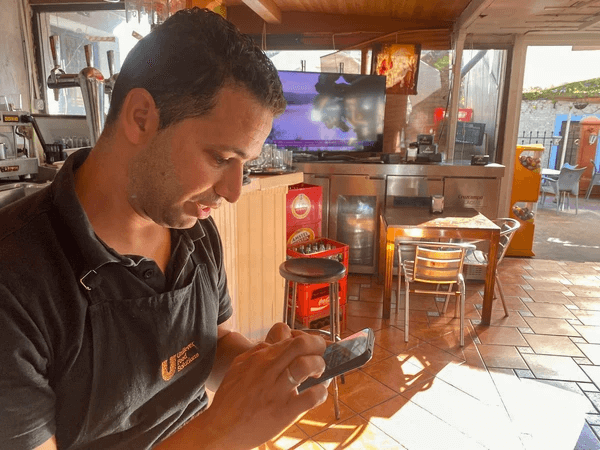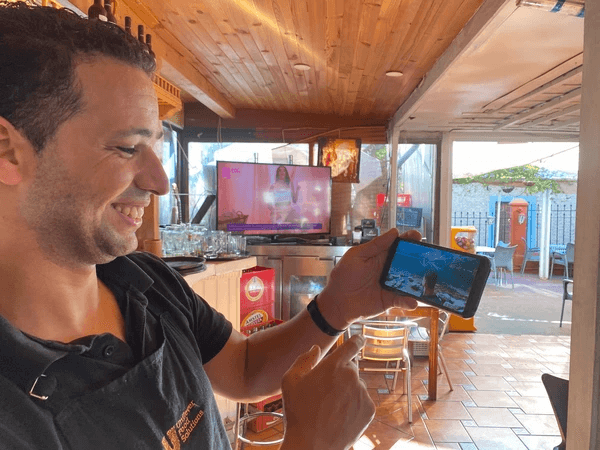 While back in Spain he would meet a Polish woman who was vacationing, the two would marry, have two children, and raise their family in the Granada area.
When I asked him about Canada he switched to a joking manner, "I would love to see Canada one day but Poland is going to come first with my wife!" A mischievous yet adorable grin crossed his face.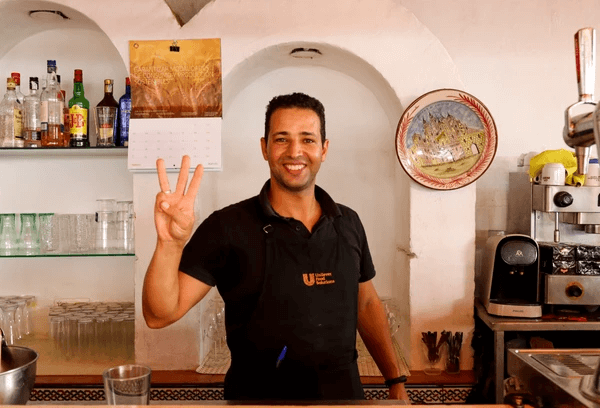 A photo of Abdul, his right hand displaying the symbol of Berber people.
After taking his photo behind the bar he walked around to the front of the bar and said to me, "The three fingers are the symbol of my people. I am Berber."
I struggled with its spelling; he asked for the paper and jotted down spellings of Berber in various languages.
"They are people of north Africa but are dispersed throughout the world." He referenced a couple native-American tribes as comparisons to explain.
"The original name is Amazigh. The Roman Greeks gave it the name Berber."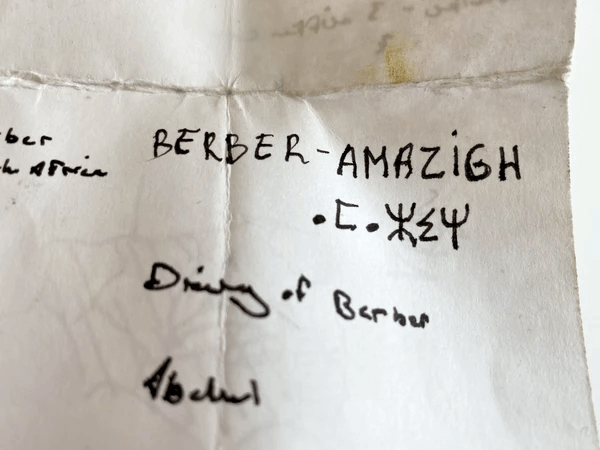 The image above shows some notes taken during the conversation between Abdul and Andrew. The three words mingled in the top-right are different spellings of Berber that Abdul jotted down.
He urged me to follow him outside. We exited the restaurant and walked to a four-foot high concrete wall that partitioned a cement-floored front-patio from an artificially-grassed rear-patio; on the wall was the engraving of a flag.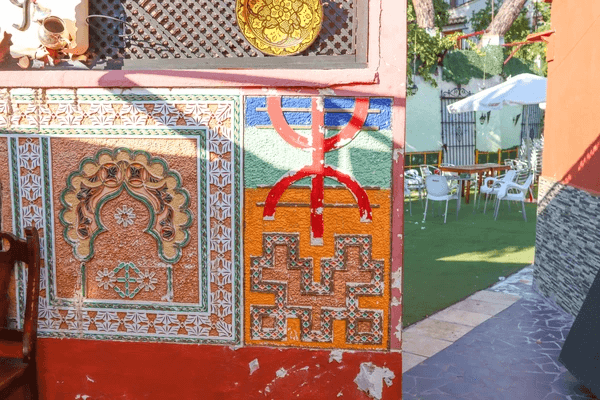 "That's the flag of Berber," Abdul stated. "The blue is the Mediterranean Sea, the green is the mountains, and the yellow is the Sahara."
That afternoon at Terraza Albayzin I would enjoy some Manchego queso, pan, and aceituna de oliva (cheese, bread, and olive oil). Manchego cheese comes from the milk of Manchego sheep, a breed known to flock in central Spain. It's a slightly sweet, light and easy to consume cheese—and makes for a great afternoon snack with bread and Spanish olive oil!
Before leaving, Abdul loaded up a plate of fruit, and bit into it.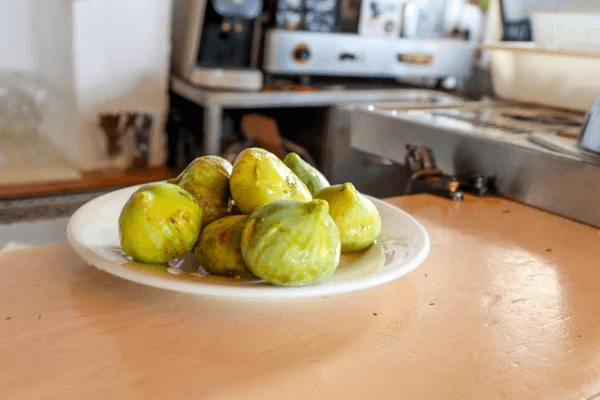 "Come, follow me." He said.
Abdul led me outside again; this time to the back-patio where trees straddled the restaurant's perimeter, overgrowing onto the patio.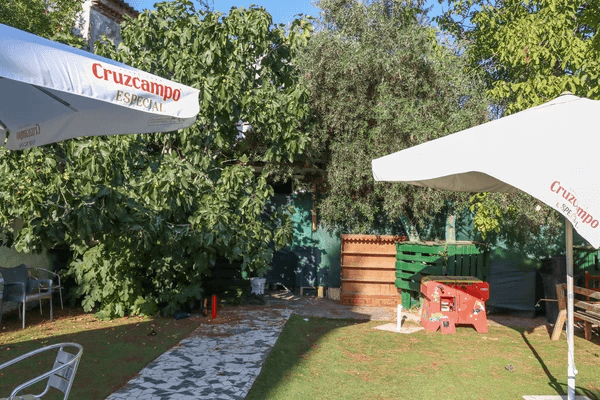 "The fruit you were eating—it's on this tree?!" I asked him.
"The fruit isn't from this tree but it's the same fruit."
He pulled one off and took a moment to educate me on how to tell which ones are ripe and of highest quality (tip: when you squeeze one you're looking to see the amount of juice that comes out the bottom).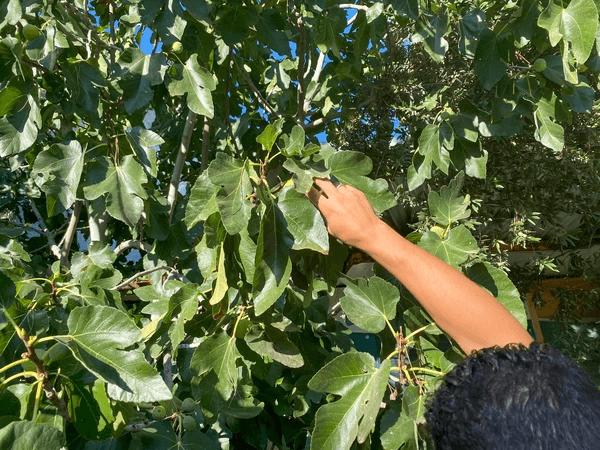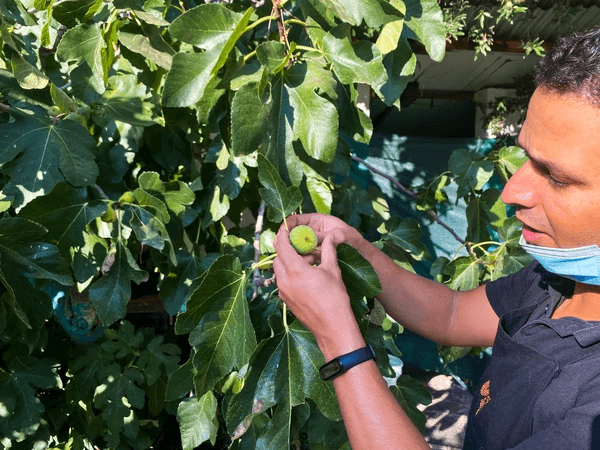 "Can I eat one?" I asked him.
"Yes."
As it turns out the tree was growing Spanish figs; I pulled one off a limb and bit in.
Before we departed the back-patio, Abdul pointed out that there was a tree that grew grapes, an olivo (an olive tree), and a fourth that that something but he couldn't remember what.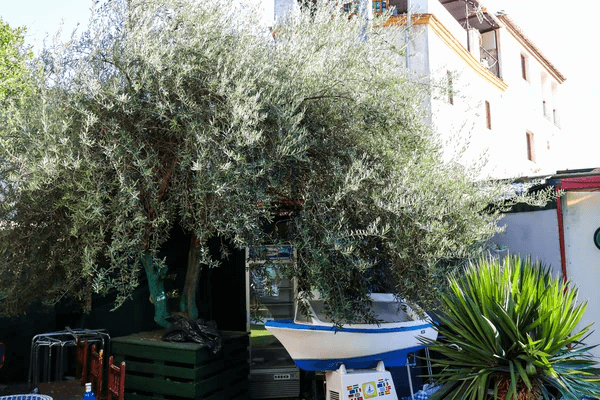 What an enjoyable afternoon. Later that evening, at the invitation of Abdul, I would return to Terraza Albayzin to enjoy some flamenco dancing entertainment. For a second time that day, I was met with surprise (and delight), as I experienced the best paella I've ever had!
Amongst the Sierra Nevada mountain range in the autonomous community of Andalausia lies the restaurante, Terraza Albayzín. The next time you're in the City of Granada, take a walk or tran up the mountain to the village of Albacín and enjoy the unique experience and delicious food that Terraza Albayzín brings.