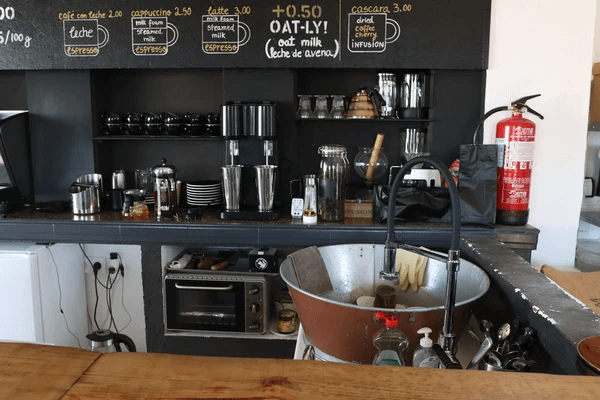 Brewing on the Costa del Sol – El Camaradu
Where: Nerja, Andalusia, Spain
On the second floor of a plaza on the northeastern edge of the coastal City of Nerja, Andalusia, lies a Spanish coffee roaster named El Camaradu.
As I arrived, I snapped a few photos of the patio; one-person was seated.
The man that was seated greeted me, catching me by surprise. It turned out he was the owner, Radu Ruso, which the company's name takes after.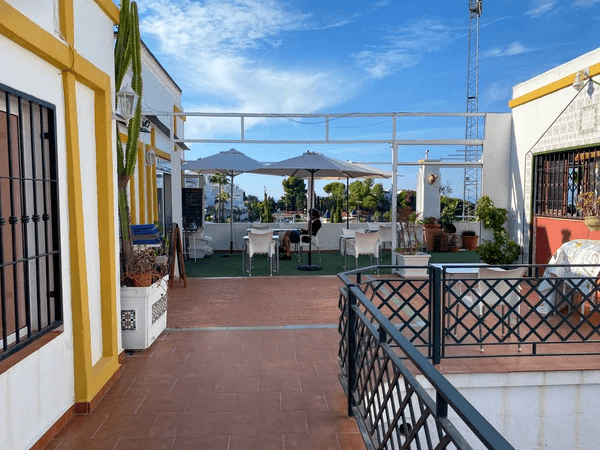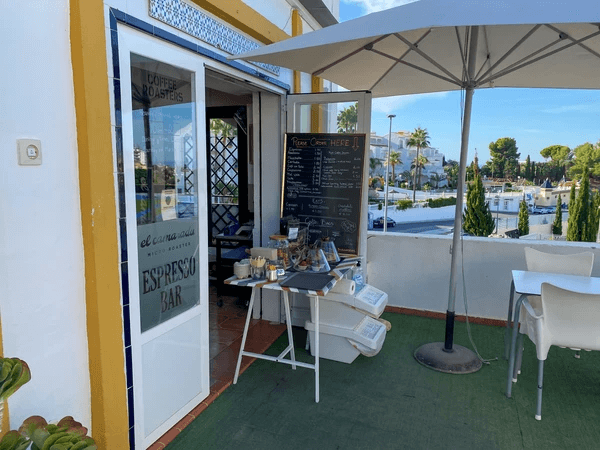 Radu is a learned and well-travelled man whose passions seemed centred on gastronomic and botanical experiences. We touched not only on coffee but tobacco from Cuba and micro-beer from Spain.
"I was doing it [coffee roasting] as a hobby for five years before I started roasting professionally."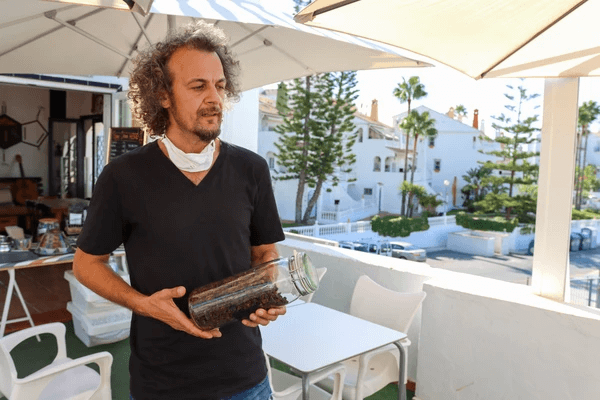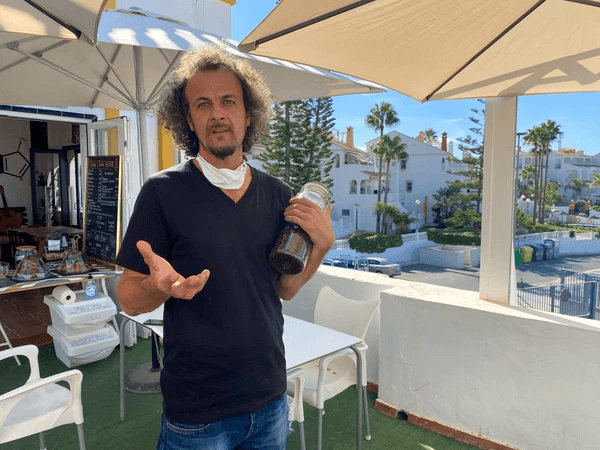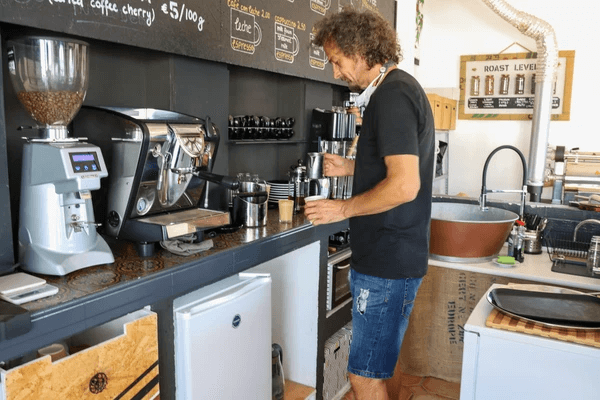 Passion is one thing but there was precision with his craft. When ordering a longo espresso, he was specific in describing to me that it was a 5:1 ratio with 18 grams of espresso. When I ordered another (otro) he asked if I wanted to change the ratio.
Originally from Transylvania, Romania, Radu lived and worked in Arizona, United States, for a while.
"I did business with people from Leamington over the phone." He said me. Leamington is a small city in the Province of Ontario, Canada, known for its tobacco and tomato harvesting; most people outside of its region wouldn't be familiar with it.
Running the business with his wife, Eleena, he was quick to point out that she brings the design aspect to their business, when I complemented him on their coffee product packaging.
"My wife is an interior designer. She designed the packaging and the place."
The two met in Romania, and when eventually moving to Spain, lived 30-minutes east of Nerja before settling in a rural area outside of the city.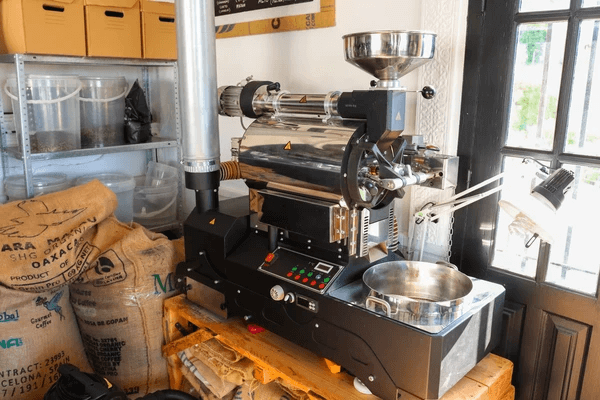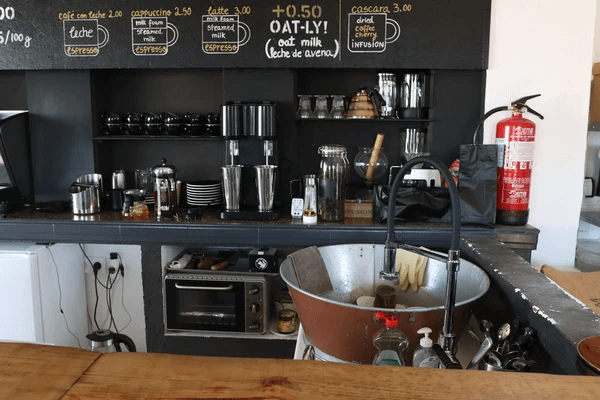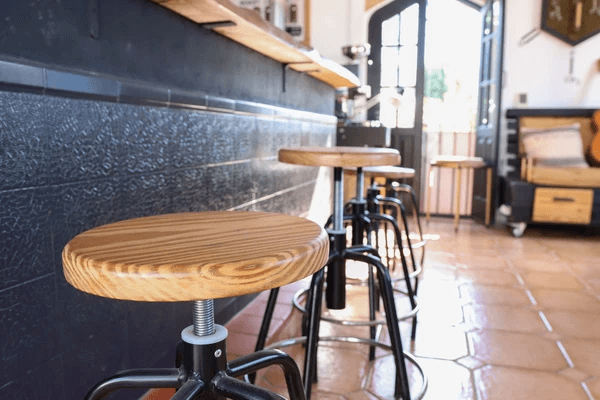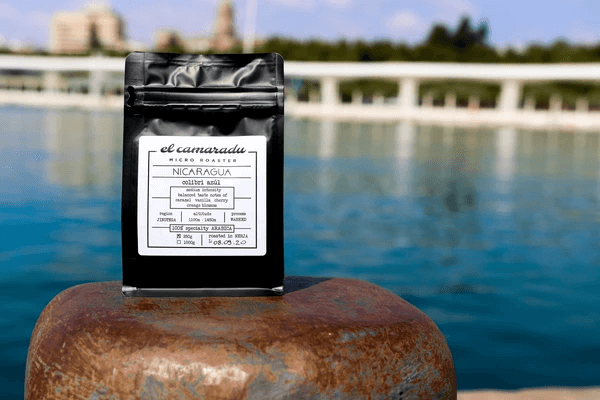 While we conversed, he introduced me to a seminal point in Spanish coffee history: Torrefacto.
"It was invented during the Civil War because coffee reserves were low." Radu explained.
As it turns out, Torrefacto is a process of adding sugar to the roasting process. It dilutes the natural coffee taste. Apparently, a lot of coffee in Spain still has it present because it's become an accustomed taste amongst the Spaniards. El Camaradu doesn't use Torrefaco in the coffee it roasts.

Radu was generous to offer to recommend other micro coffee roasters I could visit while in Spain. He also introduced me to the beautiful and traditional Village of Frigiliana, a short 15-minute drive north in the mountains.
He explained that annually the village hosts a festival that celebrates Muslims, Christians and Jewish people living harmoniously in society together. This festival occurs in August of each year and is called the 3 Cultures.
"I'd like to travel and do trade directly and make more money for the farmers." He shared one of his aspirations for himself and the industry.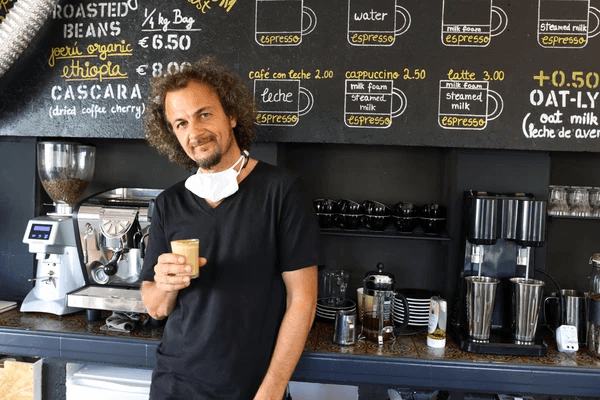 The longo coffee I deliciously tasted had notes of caramel, cherry and orange blossom. It was based on a Nicaraguan coffee bean and roasted at El Camaradu in Nerja, Andalusia, Spain.